Rotate Pictures to Make Memes
Create humorous pictures. Use our online tool to rotate an image with a caption through 90, 180, 270 degrees.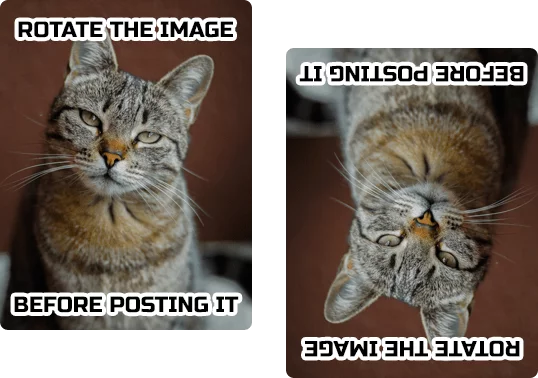 Find the Best Angle
Supposing you've taken loads of selfies, but you can't choose a favorite. They all seem slightly off. It's simple to fix these pictures with an image rotator!
You can also try tweaking your selfies by unflipping them.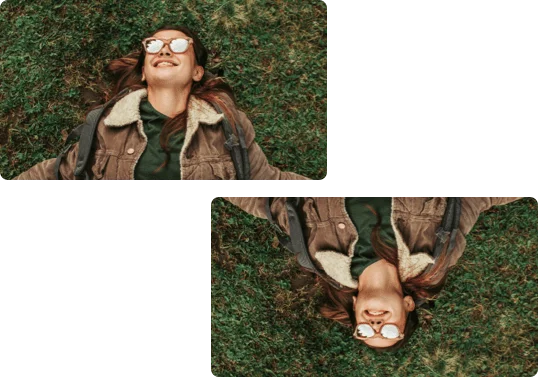 Fix Image Orientation
If you're unable to rotate photos with your default photo viewer, you can switch between portrait and landscape orientations using our online photo editor. Rotate images and save them for free.
To straighten and rotate photos by angles of up to 45 degrees, try our desktop app, Movavi Photo Editor.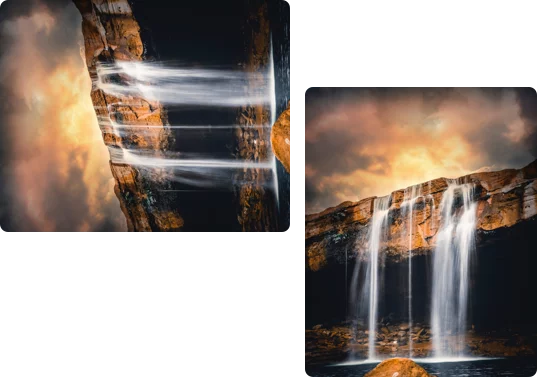 How to Rotate an Image Online
1. Launch the Image Rotator
Click the Start Editing button to edit your photos online. You can use Movavi Photo Editor wherever you have an internet connection and on any operating system (Mac, Windows 7/10, etc.)
2. Open a Photo in the App
Hit Open Photo and choose the one you want to rotate. Or you can just drag and drop the file onto the software's working area.
3. Rotate the Picture
Switch to the Rotate tab at the top of the program window. Click the buttons in the Rotate section to rotate your photo through 90 or 180 degrees clockwise or counterclockwise.
4. Download the Results for Free
Once you've achieved the desired effect, click the Save and Download button to download the file onto your computer without losing quality.