Resize Images to Fit on a Website
A photo resizer is a must when it comes to uploading HD pictures to a web page – be it social media or a blog. Reduce image size to follow the file size upload limit. Change the resolution so that your photos are displayed correctly on different social networks.
Try both the Crop and Resize tools to decrease image size and cut out unnecessary parts.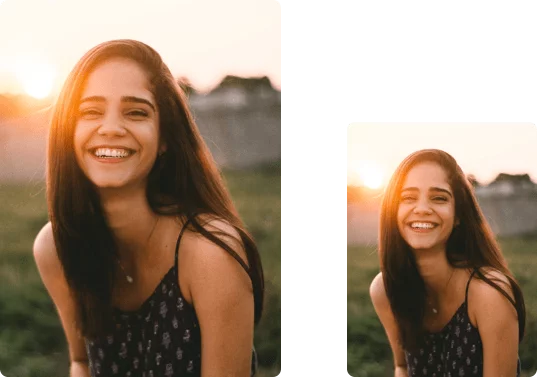 Free Up Space on Your Device
If your computer or phone runs out of memory, you can take advantage of an image resizer to minimize the space your digital photos take up.
Try our desktop software for more options; using this version lets you: adjust quality to lower file size in KBs, change the measurement units to resize images in pixels, inches, percent, or cm.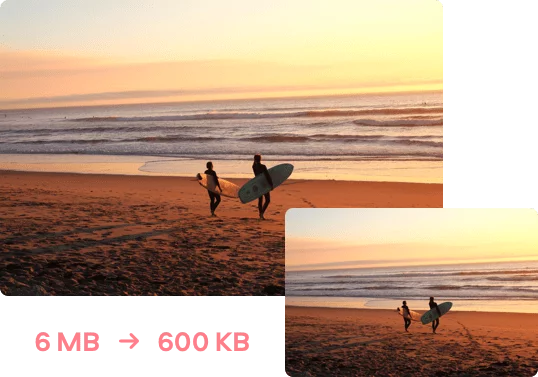 Get Ready for Printing
Resize images so that your digital originals look their best when printed. Read the following simple guide to find out how to optimize photos for print.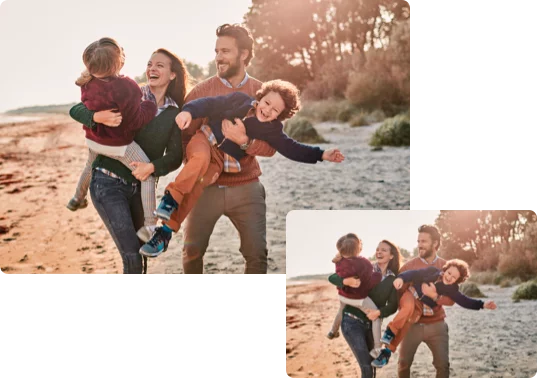 Speed Up File Transfer
Use a size reducer before uploading multiple pictures to a website or sending photos as an email attachment. With our image compressor, the photographs will be light in weight, and the file transfer will be completed faster.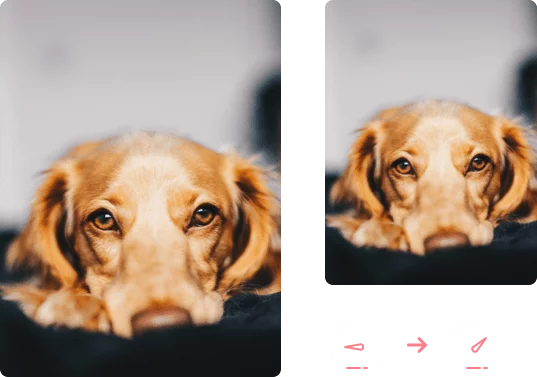 How to Resize an Image Online
1. Open Movavi Photo Editor
The first step when you want to resize an image online is to click Start Editing on this page or type https:# into your address bar.
2. Upload a Photograph to the App
Hit the Open Photo button and find the pic you want to resize and compress without losing quality. For a quick start, you can also drag and drop your high-quality file into the program's working area.
3. Resize the Picture
Switch to the Resize tab at the top of the app window. To set a custom size in pixels, type in the Width and Height boxes. To keep the aspect ratio, make sure the small lock icon between the boxes is enabled. Use presets to change image size fast. Hit Apply.
4. Download the Edited Photo
To download the result to your Windows or Mac computer, click Save and Download.
Now you know how easy it is to make an image smaller for free.