Crop Images for Social Media
Use presets to instantly resize and crop photographs for any social media platform. Post square images on Instagram, update your FB cover. Get your best images ready to publish online.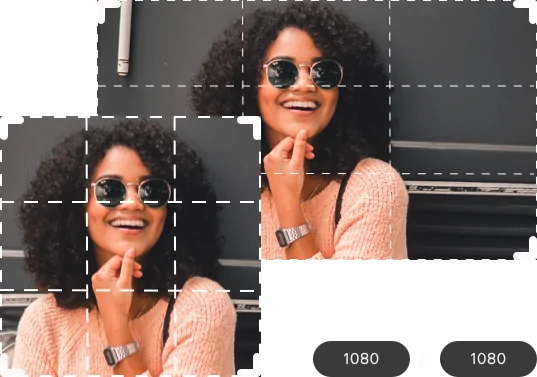 Prepare Photos for Printing
With a photo cropper, it's easy to get a specific size of image and prepare it for printing. Edit family pictures or create your own 2x2 inch and 3x4 cm photos for a passport or visa.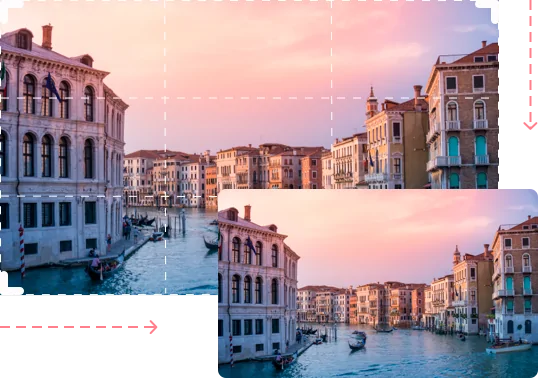 Get Rid of Unwanted Elements
Cropping is a quick and simple way to remove unnecessary details from images without losing quality. Control the composition and enjoy your perfectly edited photos.
To make use of the object removal tool and other features, try our desktop app for Windows and Mac OS X.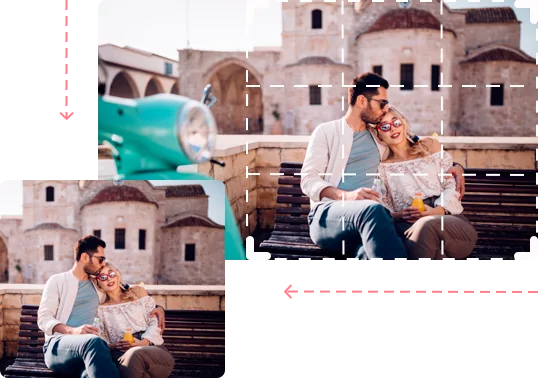 Change the Orientation of a Photo
Experiment with the size and orientation of an image: crop it to a small horizontal rectangle or a tall vertical strip. Turn your landscape photographs into portrait format to keep the focus in the right direction.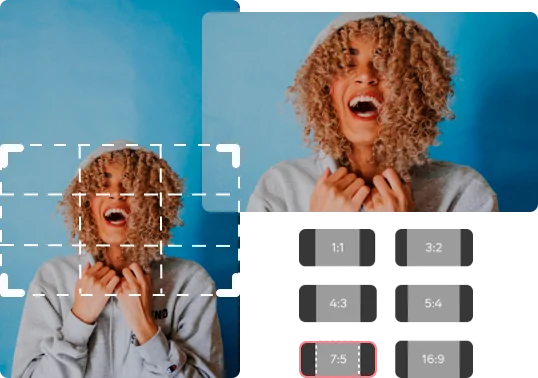 How to Crop a Photo Online
1. Launch the Image Cropper
2. Upload Your Photo to the Program
Click Open Photo or drag and drop the image you want to edit onto the app working area.
3. Crop the Image
Open the Crop tool at the top of the program window. For a custom size image that maintains the aspect ratio, drag on the corners of the dotted line frame. To change the proportions, click the Lock icon and enter the Width and Height dimensions in pixels. You can also use preset proportions: 1:1, 4:3, 16:9, and more. Once you've selected the part of your photo, click Apply.
4. Save the Result for Free
Photo Editor is freeware, and you can download the edited image without registering. Just click the Save and Download button in the lower right corner of the program.